*Layered foam core limbs.
*Made of high-strength cross carbon.
*Smooth, light weight and fast limb.
*Advanced design, slim shape, durable, high performance, high speed and high precision.
*Advanced design of limb tips make the initial speed faster.
*Features luxurious metallic paint finishing.
*Strengthen limbs butt makes the limbs better durablity.
Length 66inch Draw weight from 18# to 44#
Length 68inch Draw weight from 18# to 46#
Length 70inch Draw weight from 16# to 46#
Product Code 66":200.038.003-016
Product Code 68":200.040.003-017
Product Code 70":200.042.002-017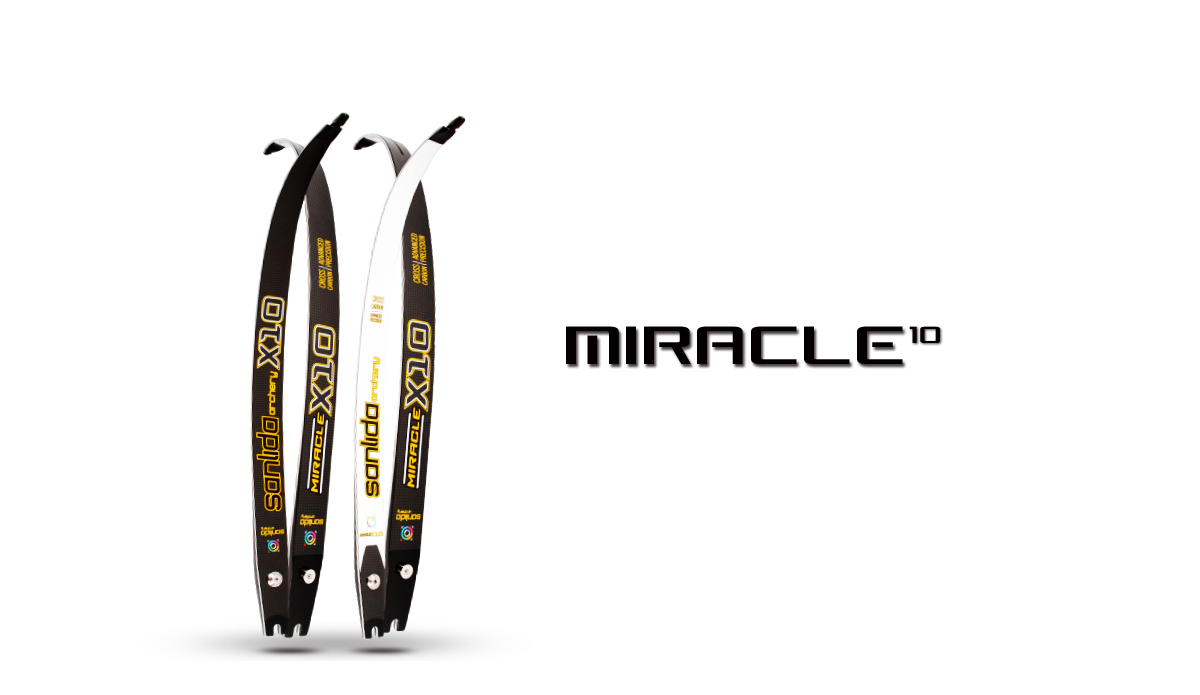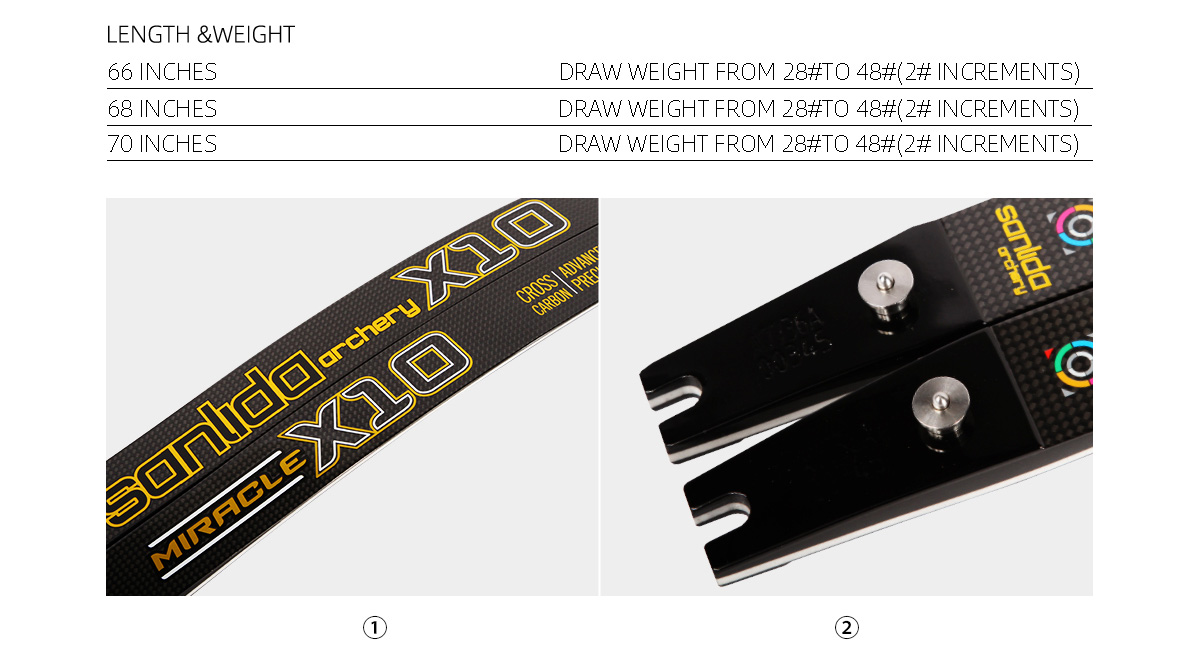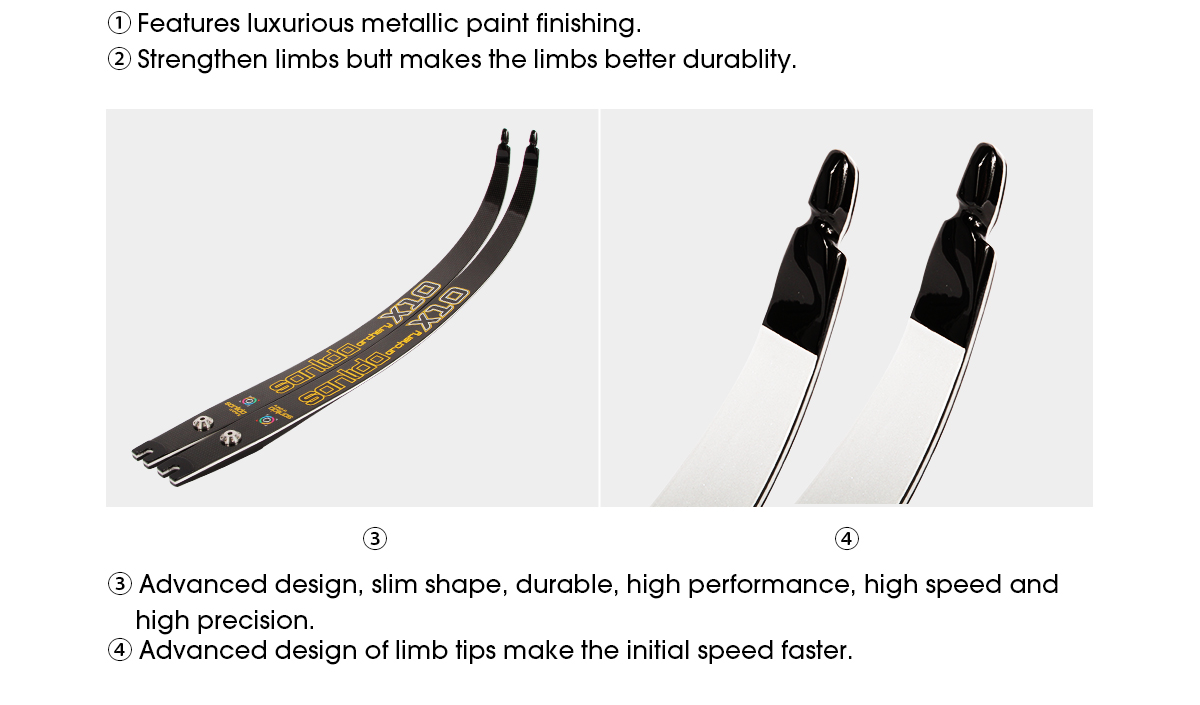 Student-ID
First Name
Length 66inch Draw weight from 18# to 44#
Length 68inch Draw weight from 18# to 46#
Length 70inch Draw weight from 16# to 46#
Product Code 66"
200.038.003-016
Product Code 68"
200.040.003-017
Product Code 70"
200.042.002-017